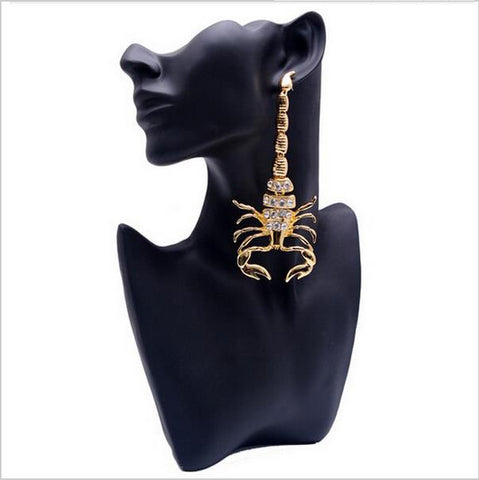 The Dangling Scorpion Dangle Bling Earrings
The Dangling Scorpion pair of earrings are beautiful long earrings with a beautiful  touch of bling on them. These earrings are available in gold tone and are a special order. They are delivered within 2 - 4 weeks. 
If you love this earring, take a look at our scorpion bling hoop earrings, you'll love them. 
Remember when wearing big bold earrings to support your earlobes.  Check out our earlobe tape available now. 
---
We Also Recommend

Liquid error (layout/theme line 385): Could not find asset snippets/spurit_uev-theme-snippet.liquid